A cellar is not just a cellar
published on:
25 July 2017
When facing the literally thousands of different wines on shop shelves, most consumers probably do not realise – or care for that matter – that they come from various winery types not necessarily indicated on the bottle, which largely explains the vast price spectrum and also ensures that we're more spoilt for choice than ever.
Call them wineries, cellars, private producers, estates, whatever, the facts are that there are 568 wineries that crush the grapes from a more than 1 billion litres harvest and more than a thousand wine brands behind about 8 000 different wines in the market place – ranging from less than R30 a bottle to more than R1 000, with infinite style variations.
These wineries operate in a complex system which governs their operations in order to ensure optimum authenticity and quality – even culture and tradition to an extent.
A strange reality of this landscape is that 75% of the wine is made by only 48 of the wineries, namely producer cellars, but they sell only 25% of the country's total packaged certified wine under their own labels with the rest going to wholesalers' big brands like Two Oceans and Graça. At the same time, the number of private wineries has grown considerably in the 2000s to close on 500, including 204 estate wineries which have more than doubled during this time although selling only 1.6% of the total volume.
Meanwhile, the umbrella body for these estate wineries, the Cape Estate Wine Producers' Association (CEWPA) has, ironically, faded into extinction, while a new sophisticated system, the Cape Vintners Classification (CVC), is at the forefront of estate wine interests.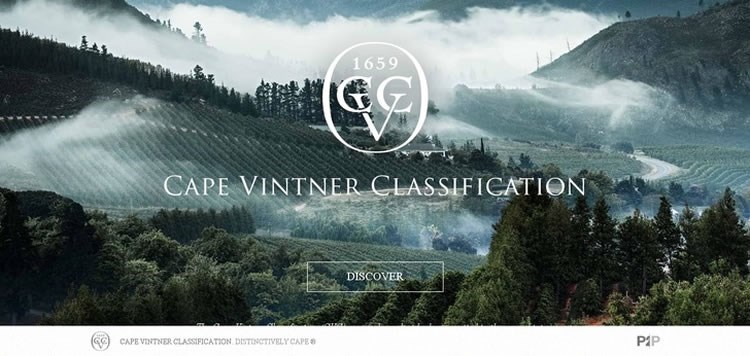 But let's first look at a breakdown of the various kinds of wine production units – not to be confused with the 3 145 wine grape growing farms which are often referred to in the industry as "primary wine producers" as most of them have interests in communal so-called "producer cellars" (previously co-operative wineries).
The wine industry information body, SA Wine Industry Information and Systems (Sawis) defines the 568 units that crush grapes as follows:
Producer cellars (48) – wineries where grapes are received and processed on behalf of a group of wine grape producers, its members, into wine grape products and the marketing thereof as packaged or bulk.
Private wine cellars (493 including estates) – wineries owned by individuals or groups where grapes are received and processed into wine grape products and the marketing thereof as packaged or bulk.
Producing wholesalers (27) – wholesale companies which buy wine in bulk from producer or private cellars and the marketing thereof mainly in packaged brands.

Estates are wine producers whose own farm/s must be demarcated by the Wine & Spirit Board, with the cellar and the farm forming a unit.
Estates are, of course, not the smallest demarcated production units according to the Wine of Original Scheme (WOS). The smallest are Single Vineyards that do not exceed six hectares. Then, follows Estates (like Kanonkop); Wards (like Elim) which combine different farms and may be part of yet larger units named districts (like Cape South Coast and newly incorporated Cape Town), while the largest are Geographic Units (like Western Cape) and Regions (like Coastal).
Any claims with regard to geographical units made on certified South African wine labels, as well as references to vintage and cultivar, are verified by the Wine & Spirit Board, proven by that obscure little label on the neck of the bottle.
One would presume that strict criteria for the production of estate wine, would result in the estate wine producer ranks declining, especially as many 'small and beautiful' non-estate producers have built top brands and realise phenomenal unit prices, clearly without the consumers being too much aware of origin classifications.
Yet, after hanging at around 90 units for many years until the turn of the millennium, the number of estates has now grown to no less than 204, particularly after the registration requirements were eased in 2003.
Meanwhile, the need for a more exclusive wine classification has led to a handful of leading wine estates establishing the Cape Vintners Classification (CVC) in 2013. This body attaches a greater status to estate wines by stringent quality norms and highlighting their heritage and tradition.
The originators were De Wetshof, Neil Ellis Wines, Vergelegen, Kanonkop, Welbedacht, Rust en Vrede and L'Ormarins. There are currently 25 members, based on a set of independently audited criteria including estate ownership, wine quality, technical and environmental standards, cellar door facilities and ethical standards.
This is certainly where the most discerning wine lover will look to if prepared to pay top prices of £30 plus for the best the country has to offer, thereby narrowing the price gap with that of international iconic wines.
These wineries pay R16 000 a year membership, providing they first have estate registration, and their wines can qualify for CVC silver status after consistent performance over five years or gold if really superior – a rating thus far achieved by only 25 wines. Somehow, this reminds of the Wine of Origin Superior Gold labels awarded by the W&SB until the 70s.
"But CVC gold is from the industry role players for the purpose of unlocking value," says eminent estate owner Johann Krige of Kanonkop.
He believes the easing of estate registration requirements had paved the way for more registrations. Previously estates were not allowed to source wines outside their estate units to build their brands. But they can now source even across regions, providing they do not describe it as estate wine on the label. "Now they can make estate wine and non-estate wine under the same brand name."
"Many private wineries who buy in grapes, including the individualistic small mavericks, can now register as estates and thereby also position themselves for CVC membership. It's a new type of certification system which guarantees quality.
"It took a long time and crossing many hurdles to get this in place, but the industry has been adaptable. It's an evolutionary work in progress. But we're getting there," said Krige.
At the other end of the scale are the producer cellar wines, which are on the up in terms of volumes, quality, prices and image – while contributing in a big way to affordability in the South African domestic market and being responsible for most of the bulk wine exports of 428 million litres last year, 90% of which is certified.
These communal wineries, previously co-operatives, are today companies owned by their grape grower members as shareholders. Their interests are handled by the VinPro Cellars department, after a merger with their former umbrella organisation, Wine Cellars South Africa, in 2013.
VinPro Cellars Manager Christo Conradie said the producer cellar members are 48 in total after some mergers among their ranks in recent years. There are also some private cellar members who support VinPro Cellars' role of information transfer for informed decision-making, as well as lobbying and advocacy with the relevant organisations and government departments like treasury, e g on excise duty decisions.
These members largely sell their product to wholesalers who market it under their own labels, like Distell for Two Oceans and KWV for Roodeberg. The consumer today sees more producer cellar wines under their own names, from the likes of Orange River Cellars, Du Toitskloof, Darling, Namaqua, Robertson and Boland. Total certified Producer Cellar sales have grown by some 44% since 2010.
"A significant new development with producer cellars is that they are getting involved in tourism and give added value like the Nuy on the Hill tasting venue and restaurant at Worcester and Rooiberg's renowned Red Chair. These attractions make it worthwhile for the consumer to drive out, enjoy the country hospitality and stock up on affordable wines."
"The producer cellars are now joining forces with business ventures even across regions, to enjoy scale benefits and to be able to compete with beer, cider and spirits," said Conradie.
Small categories that add character and individuality to the domestic scene are wines from the so-called boutique wineries and garagistes. The boutique wineries strive to make high quality wine in limited quantities, generally up to 1 000 cases. But, like the really drop in the ocean garagiste wines, made by artisans in the spirit of the French "garage wine", there are no legal classifications of statistics for these categories.